---
Carry out HSE flight audit and do a good job in safety and environmental protection
---
 1Month 9On the morning of the 8th, Lu Xiaoping, director of the safety, environmental protection and operation management department of the chemical medical group, led a delegation of experts to Yingtianhui to carry out the fourth quarter and annual HSE flight audit of 2018. Tian Shi Jing, chairman of Yingtianhui, Zeng Yongshou, general manager, and Deng Jirong, party secretary and vice president of production, accompanied the audit.
Lu Xiaoping and his entourage listened in detail to special work reports on Yingtianhui's production status, HSE work status, occupational health, safety and environmental protection in the fourth quarter. They also went deep into the chlor-alkali unit and TCE unit areas on the production site, inspected 110 kV substation, chlor-alkali central control, electrolysis, chlorine-hydrogen treatment, TCE chlorination, etc., and carried out key inspections on Yingtianhui's major hazard source liquid chlorine warehouse.
Lu Xiaoping highly affirmed Yingtianhui's new real-time display and update system for new production site personnel. The system tracks and controls the information of the company's personnel and vehicles entering and leaving the site, and the safety management work has been strengthened. Lu Xiaoping said that Yingtianhui has made great progress in safety and environmental protection work and on-site management in 2018, but there is still room for improvement. After inspection, the expert group also put forward items that need to be rectified.
Lu Xiaoping stressed that at the end of the year and during the two sessions, it is necessaryWith a high sense of political responsibility and more effective work measures, we will do our best to ensure production safety;The responsibility for production safety is heavy, and all tasks must be done with high standards and strict requirements, and resolutely prevent and contain production safety accidents; safetyThe implementation of responsibilities should start from the specific, supervision and management should start from the details, safety production should be strictly grasped, and all kinds of safety production work should be done well.
From January 9 to 18, Wu Zhaohua, general manager of Tianyuan Group, served as the audit team leader, and an expert group composed of technical backbones from the Ministry of Safety and Environmental Protection and the enterprise carried out comprehensive HSE flight audits in the fourth quarter and annual of 2018 for Tianyuan Chemical, Tianyuan Chemical Transportation and Trade, Sanyang Chemical and Tianda Trade respectively.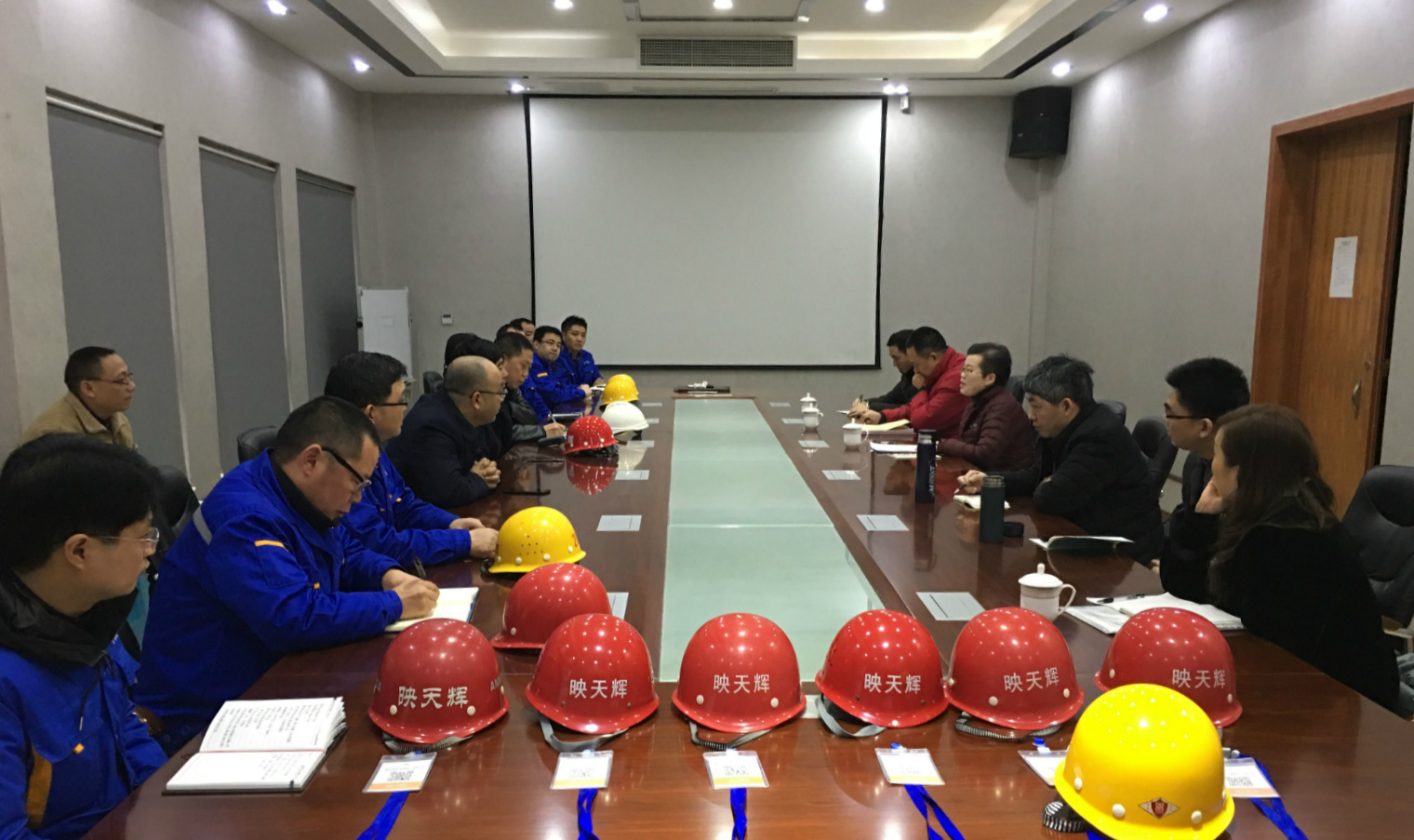 Yingtianhui, Tianshi Jing, Tianyuan Chemical, HSE, Audit