---
The leaders of Tianyuan Group inspected the production of epidemic prevention and control materials in our company.
---
On February 4, Pan Hua, Secretary of the Party Committee and Chairman of Tianyuan Group, and Cheng Wei, Deputy General Manager, visited Yingtianhui to inspect the production of sodium hypochlorite, a disinfection raw material for the prevention and control of novel coronavirus infection. Yingtianhui Chairman Tian Sijing, General Manager Zeng Yongshou and other leaders accompanied.
Pan Hua and his party went straight to the site of sodium hypochlorite device, checked the filling situation of sodium hypochlorite, got a detailed understanding of the epidemic prevention and control situation of our company and the production and supply of sodium hypochlorite, and made requirements for epidemic prevention and control and on-site filling safety.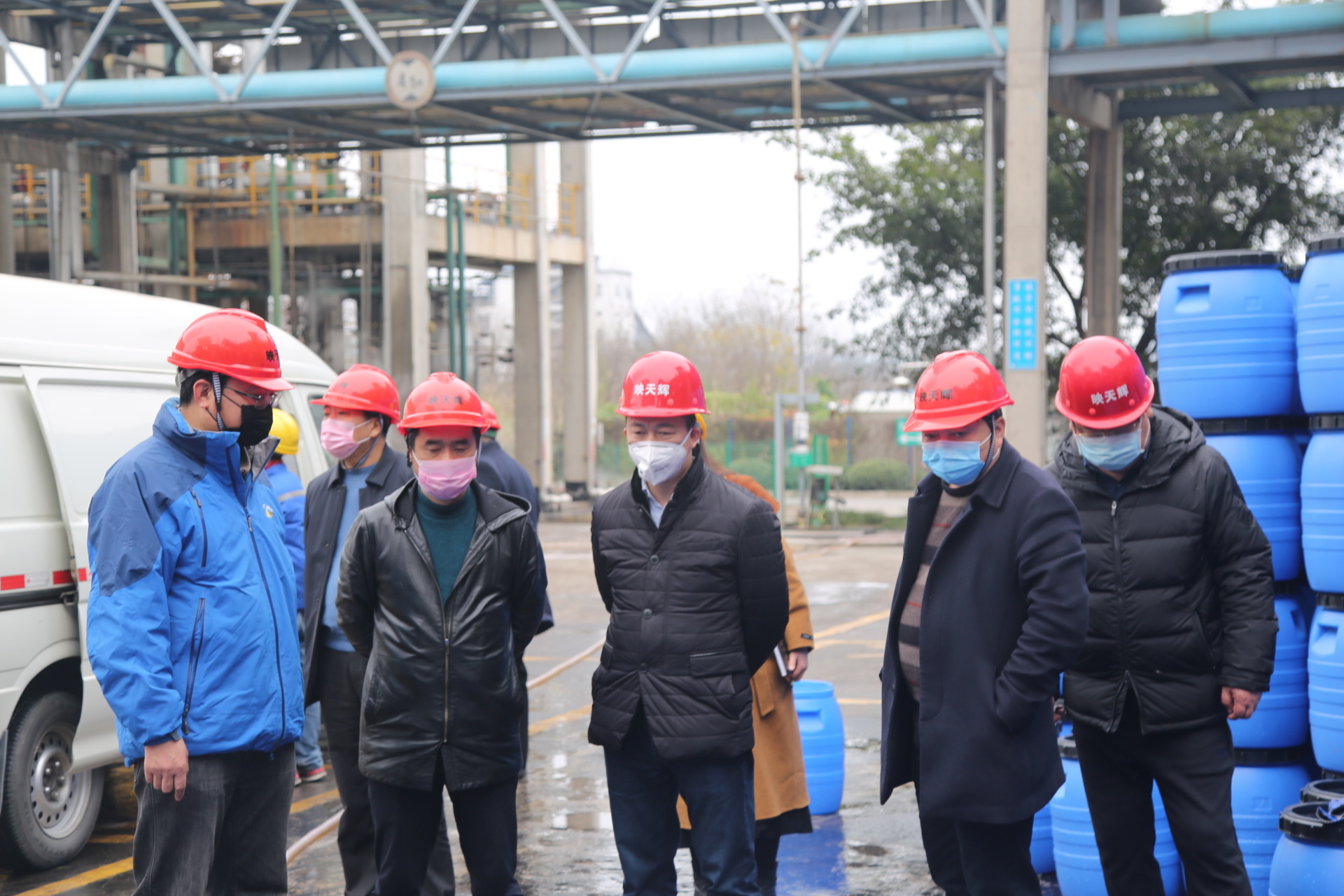 Pan Hua stressed: to do a good job in the management of sodium hypochlorite products, always tighten the string of safety, when filling sodium hypochlorite products, to wear goggles and other safety facilities to ensure the safety of filling. It is necessary to strictly implement prevention and control measures, carry out prevention and control work in a scientific and orderly manner, and ensure the life safety and health of all employees.