---
The company's leadership team visited and condoned the concentrated resident employees.
---
The company's leadership team visited and condoned the concentrated resident employees.
11Since January, the city's epidemic situation is extremely severe and complex, in accordance with the requirements of superiors, the company promptly launched the epidemic prevention and control emergency plan, the company.300More than all employees live in the nearest hotel, strictly implement the "2.1 line", closed-loop management policy.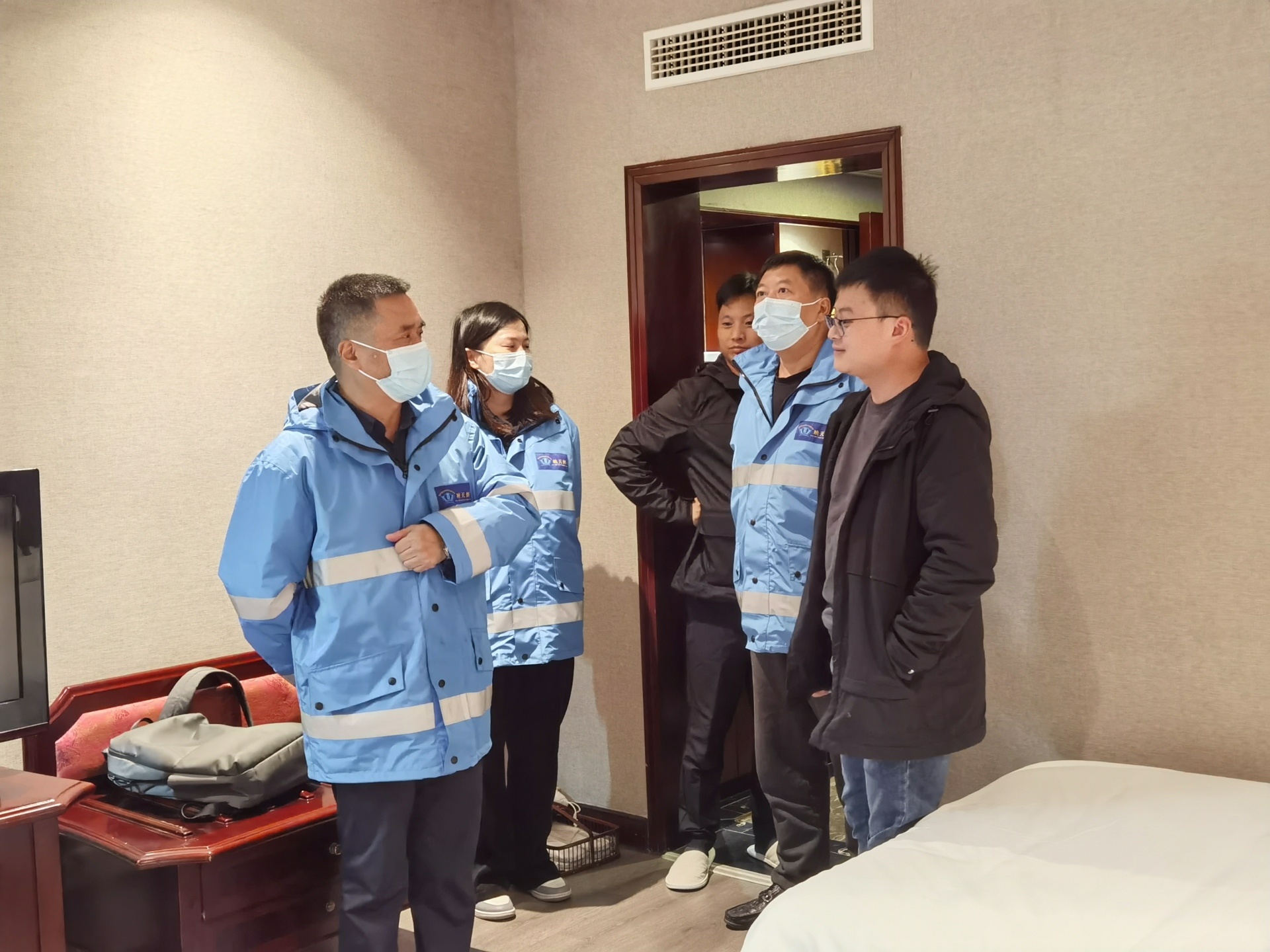 .11Month30On the evening of the day, Tian Haijing, secretary of the company's party committee and chairman, and Zeng Yongshou, member of the party committee and general manager, respectively led a team to visit and sympathize with the employees who lived in Changshou and Yan's family. This concern, in this winter when the temperature drops sharply, makes the employees feel warm and inspired, and everyone is more determined to move forward,Work more motivated.
Every time the company's leadership team goes to a hotel, they carefully inquire about the working and living conditions of the employees, as well as the difficulties encountered, express their heartfelt thanks to everyone for overcoming difficulties, sticking to their posts, fulfilling their duties, and ensuring production, and urge everyone to do a good job in self-protection during this special period and strictly abide by the relevant epidemic prevention and control policies.
The majority of employees felt warm-hearted about the visit and condolences of the company's leaders, and they said that they will overcome difficulties and implement the "epidemic to prevent, the economy to stabilize, and the development to be safe" with the practical action of "giving up the family and taking care of everyone". Requirements to ensure the successful completion of the company's annual goals and tasks.