---
Yingtianhui to Jianfeng Chemical Exchange Learning Team Construction Work
---
Yingtianhui to Jianfeng Chemical Exchange Learning Team Construction Work
5Month17On the 15th, Tian shijing, secretary of the party Committee and chairman of yingtianhui, led a team to Jianfeng chemical industry to exchange and study team building work. Jin Tao, deputy secretary of the party Committee and secretary of the discipline inspection Commission of Jianfeng chemical industry, and other leaders participated in the exchange activities.
Ying Tianhui and his delegation visited two urea plants in operation.DCSThe central control room, the labor model innovation studio and Jianfeng Chemical introduced their experiences and practices in the aspects of team performance appraisal, on-site standardized management, team safety activities, hidden danger investigation and management, personnel training, team culture construction, etc. The two sides agreed to establish a joint construction and sharing mechanism, and Jianfeng Chemical is willing to provide support and assistance for the construction of Yingtianhui team.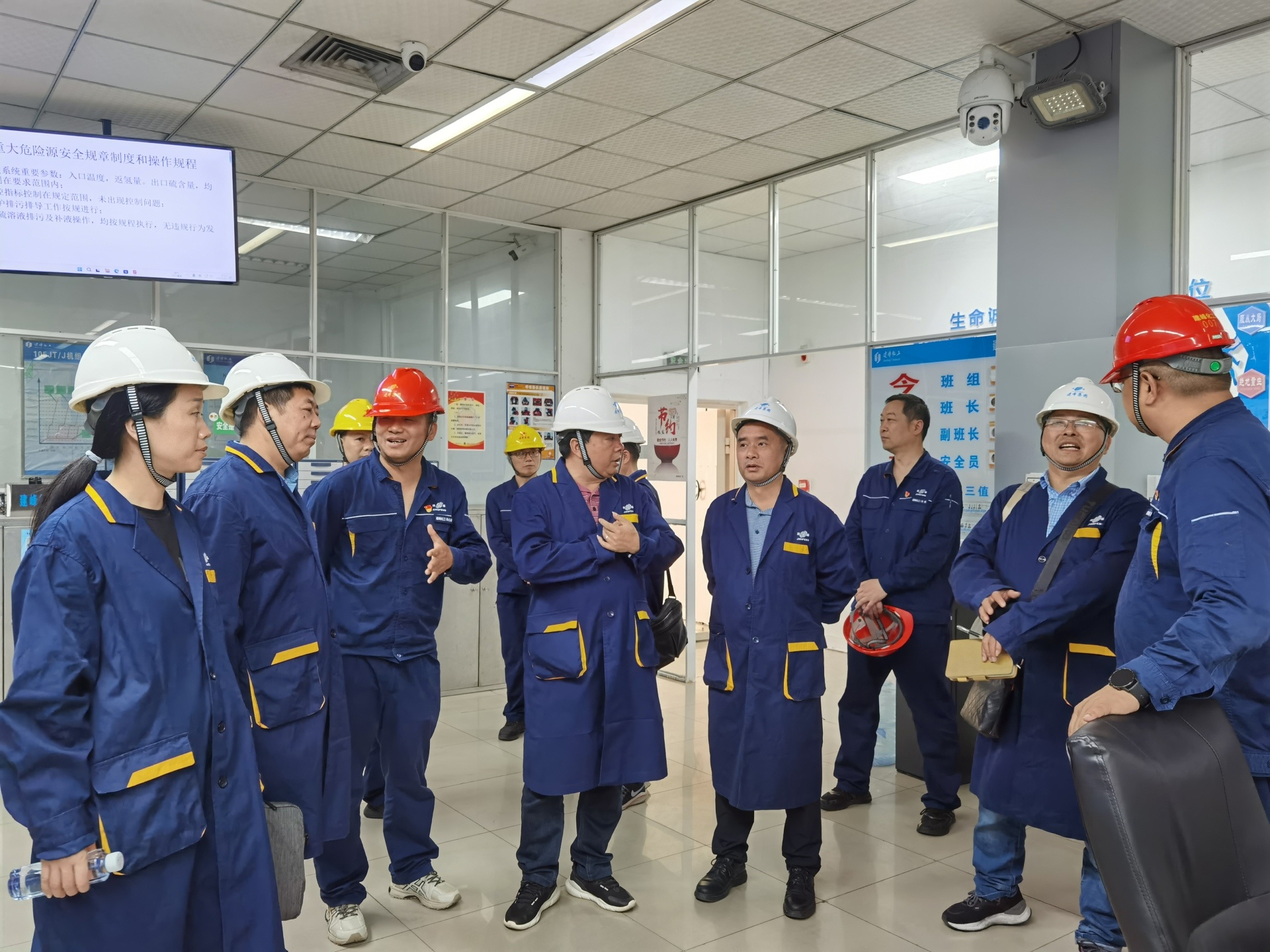 Next, Yingtianhui will earnestly learn from Jianfeng Chemical's team management experience, combine the actual situation of the company to carry out first-class team creation work, take team construction as an important starting point to enhance the core competitiveness of the company, and continue to consolidate the team's "grassroots, foundation, and basic skills" Construction, improve the quality of the workforce, optimize and reduce production costs, realize the intrinsic safety of the device, and promote the company's high-quality development.