---
Ying Tianhui Held a Special Democratic Life Meeting on Party History Learning and Education
---
Ying Tianhui Held a Special Democratic Life Meeting on Party History Learning and Education
On February 24, Yingtianhui Party Committee held a special democratic life meeting on party history study and education. Qin Yanping, Deputy Secretary of the Party Committee and Secretary of the Disciplinary Committee of Yuhua New Materials, and Liu Xin, Deputy Minister of Organization and Human Resources, attended the meeting to guide. Tian Shijing, Party Secretary and Chairman of Yingtianhui, presided over the meeting.
The meeting closely focused on "vigorously promote the great party-building spirit, uphold and develop the party's century-old historical experience of struggle, strengthen historical self-confidence, practice the mission of the times, cultivate the feelings of the people, be brave to take responsibility, and unite and lead the people to take a new exam. The theme of" Road ", compared with the" five leaders ", connected with reality, and checked the deficiencies.
Before the meeting, Tian Shijing stressed: first, to raise awareness and correct attitude, to show the courage to scrape bones and cure poison and the determination of strong men to break their wrists, and to deeply analyze their own problems and ideological roots; second, to adhere to principles, see people and see things, and turn this democratic life meeting into a meeting that touches the depths of the soul and solves practical problems.
At the meeting, Qin Yanping affirmed the democratic life meeting and put forward the direction of the next step. he stressed:We should take a clear-cut stand on politics, resolutely defend the "two establishment", practice the "two maintenance", and persist in putting the party's political construction in the first place. We should constantly deepen the theoretical armed forces, further learn and understand the socialist ideology with Chinese characteristics in the new era of Xi Jinping, and actively promote leading cadres to take the lead in learning, the majority of Party members and cadres to follow up and extensively study the whole system. Always adhere to the people first, deeply practice the people-centered development ideology, always maintain the flesh-and-blood ties between the Party and the people, establish a correct view of performance, and coordinate epidemic prevention and control, safety, environmental protection and economic development. Vigorously carry forward the spirit of struggle, take a new road to take the exam, dare to fight, dare to win, and practice good skills. We should have the courage to self revolution, unswervingly promote the comprehensive and strict governance of the party to the in-depth development, resolutely abide by our own responsibility field, persevere in the wind and discipline, and create a good political ecology.
After the meeting, Tian Shijing said that the Yingtianhui Party Committee will never fail to live up to the entrustment and trust of the higher-level party committee, and resolutely arm the mind, guide practice, and implement rectification with Xi Jinping's new era of socialism with Chinese characteristics, and welcome the party's 20th victory with more outstanding results. Convened.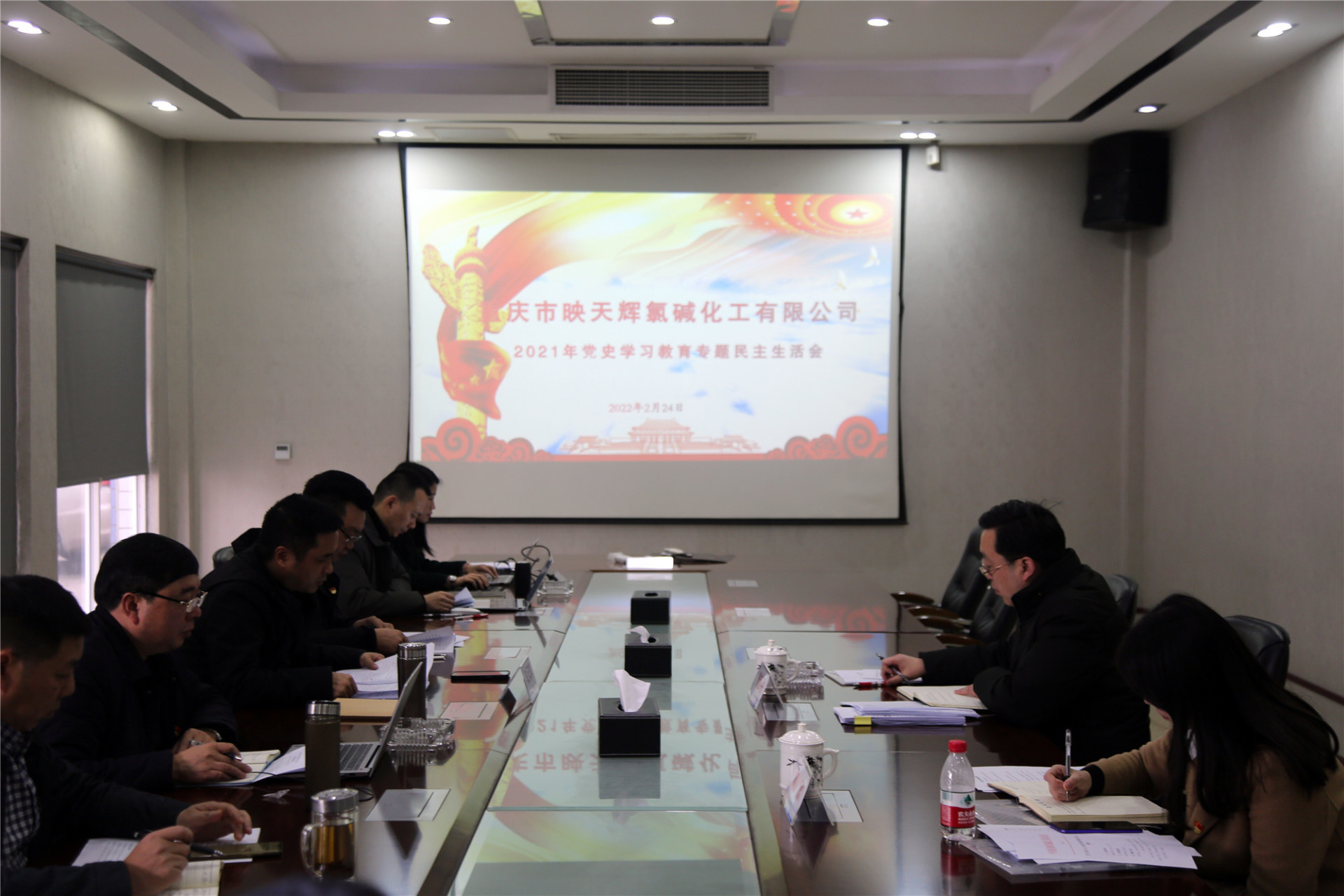 Party Committee, Ying Tianhui